Build the foundations of an open economy
OpenZeppelin is looking for skilled developers and professionals who are committed to facilitating the creation of shared infrastructure to close the gap between our vision and the reality of how distributed networks work today.
What we do
We believe in the power of technology to change the world by enabling new ways for individuals and businesses to communicate, create, and transact value. However, we recognize that some old traditions, institutions, and ideas are being carried over from the days before the Internet.
We empower creative people all over the world to build new software-based global systems and communities, no matter where they live. We do this by driving technological innovation, open-source collaboration, and great user experience design.
How we work
We're focused on creating a collaborative work environment where people are happy and productive. We don't let geography or borders define us: we are a distributed team with members all over the world.
We apply proven remote and organizational practices to ensure that our team is always in sync.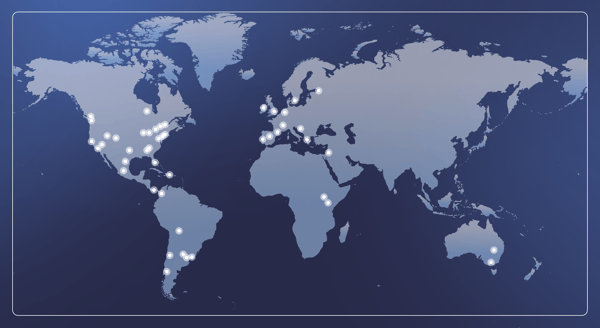 Our core values
Ability to ship
We take ownership of our responsibilities, set goals, and manage expectations to achieve them.
Intellectual curiosity
We are driven by a passionate and constant desire to learn. We encourage a curious attitude toward the unknown and toward life in general.
Commitment to excellence
We care a great deal about our work being of high quality. We want our products to be polished and our communication to be precise.
Strong sense of purpose
We care about the mission and work to positively impact the community. We think big and build with the long-term in mind.
Team spirit
We trust and rely on other team members, while being mindful of our differences. We have honest and direct communication and contribute to each other's success.
Healthy workstyle
We are conscious of our individual work styles and achieve our goals calmly, while enjoying the journey.
Flexible schedules
We focus on achievements, not working hours. Find the cadence that works best for you.
Flexible paid time off
We believe in the importance of breaks so you can lead a balanced life. You decide when to take your vacations.
Flexible location
Employees have the option to work from a coworking space of their choosing or to enhance their home office.
Current openings
Find the best place for you at OpenZeppelin
Don't see the right role for you?
Please submit your resume and tell us how you would like to contribute and why you are a good fit. We'll keep your resume and reach out if any opportunities arise in the future.
Hiring process
Application
You send us an application
Chat
We schedule an initial chat
Team Interview
You have in-depth interviews with the team
Founders Interview
We have a final interview
Work Test
You're invited for a paid work test
References
We ask you for references and conduct reference checks
Offer
We extend you an offer
How long does the hiring process take?

It usually takes 4-6 weeks from the time you submit your application to an offer. The exact timing depends on matching your availability to schedule the work test. We try our best to ensure a swift process while also committing plenty of time to getting to know each other.

Who will I be talking to during the hiring process?

You'll talk to our hiring manager, your prospective teammates, your assigned work test coach and the CEO. Each candidate usually interacts with at least four OpenZeppelin team members.

What's the work test like?

The work test is a custom challenge guided by a coach from OpenZeppelin. You can think about it as an audition. Work tests should require an effort of roughly 10 hours per week, spanning no more than three weeks. Your time is paid regardless of the output.

How can I contact OpenZeppelin if I have questions about my application?

Please send us an email at jobs@openzeppelin.com.

I've applied in the past. Can I reapply?

Yes! Our needs are constantly evolving. If you'd like to reapply for the same or a different position, feel free to do so.

Does OpenZeppelin offer internship programs?

At our current stage, we're not ready to offer internship programs that would add value to both ends. If we ever offer internship programs, they'll be up on our Jobs page.

Do you follow up with candidates you've decided not to move forward with?

We try to make sure everyone is kept up-to-date with their application status. Whether we see a match or not, we will reach out to you within two weeks.